It's been a while since I've done a blog tag, hasn't it? Well That is going to end right now! Not too long ago my good friend E. C. Colton tagged me for her blog tag, My Life in Books. Before I start, I just want to appologize for the inconsistent sizes of each of these book cover photos. I couldn't figure out how to make them all the same size. WordPress is weird, and tech is weirder or should I say. . . wierder. . . hehehe. Now, let's get started!
Find a book for each of your initials.
D.L.A? Alright, that shouldn't be too hard.
D — Danny the Champion of the World, by Roald Dahl
That was a personal favorite of mine when I was younger, and it shouldn't be too hard to guess why 😉. But Danny or no Danny, it was a really fun and heartwarming book.
L — Lysbeth, by H. Rider Haggard
I didn't even know this book existed in our family bookshelf, or at all, for that matter. It was one of the few books in our entire fam bookshelf that started with an "L". The few other "L" books I found I had never read either.
A — A Wrinkle in Time, by Madeleine L'Engle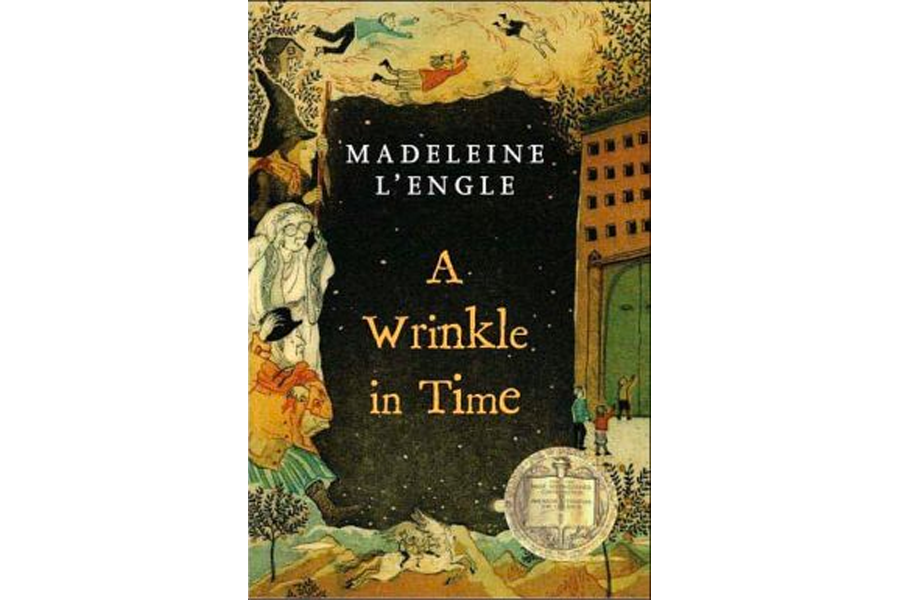 A very good book, however confusing. I've read the version above, as well the graphic novel, and LOVE the graphic novel version. I've watched a play of AWIT (before I had even read the book), and I thought it was very good. I watched the recent movie too, and it is the MOST INACCURATE THING EVER!!! I recommend never watching the modern movie, unless you just want to make fun of it or write a review on how inaccurate it is. I'm not sure about the old movie.
Count your age along your bookshelf: what book is it?
Avengers, Age of Ultron, the Junior Novel
This was a book that one of my sisters got me when I was younger (because, as you can tell, I'm no longer a junior. . . I think. I never really know what they mean by "junior", unless it's for high school or college). It basically says what happens in the Avengers Age of Ultron movie (or at least, about half of what happens).
Pick a book set in your city/country.
Simon B. Rhymin', by Dwayne Reed
I remember my dad reading, like, the first chapter of this book to me and some siblings, though I've never read it myself. It is set in Chicago, my city.
Pick a book that represents a destination you'd love to travel to.
The Trumpet of the Swan, by E. B. White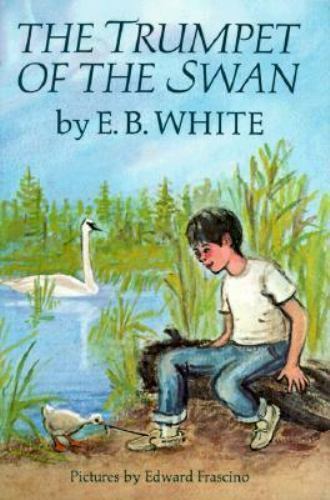 Part of this book is set in Canada, a place I would like to visit for several reasons. One being that I have friends up there, and another being that it is just such a beautiful country. Not to mention that I'm part Canadian. The Trumpet of the Swan was a very fun read, I have to admit.
Pick a book that's your favorite color.
WHY THIS QUESTION, EM??? WHY?!?! That's so vague!!! So many books have my favorite color, blue. You know what, I'm going to rebel and change the question a bit.
Pick a book that has one of your favorite color schemes.
Well, I do enjoy the color scheme of. . .
Elysium (the Tartarus Chronicles Book 1), by Keith A Robinson
(Agh, why is that photo so blurry?? Trust me, it looks so much better not blurry.)
Which book do you have the fondest memories of?
I don't know. Define "fond". Well, Google defines "fond" as "having an affection or liking for". Well it can't be any book in the Door Within Trilogy by Wayne Thomas Batson, because my love for those books is beyond "fond", and I already mention Danny the Champion of the World, so probably. . .
Matilda, by Roald Dahl
Ah, I loved this book. It's so fun, but that's only one word to describe it.
Which book did you have the most difficulty reading?
Besides the Bible, there are several books that I found very difficult to read, among them was the Hobbit, but the hardest was. . .
The Eagle, by Rosemary Sutcliff
It was set a long time ago in Great Britain, during the rule of the Romans. It was just so boring, and the language and writing style was very confusing and draggy. I just gave up reading it, like, halfway through.
What book on your TBR pile will give you the biggest accomplishment when you finish it?
There are several, but the biggest is probably. . .
The Fellowship of the Ring, by J. R. R. Tolkien
I was reading it for school, and I probably would have been done reading it by now if a person who will remain anonymous hadn't ripped several pages from our copy. So now I'll have to find a different copy somehow. Hopefully our library has one.
Now it's your turn!
Alright, time for the tags! The question is. . . how many people am I suppose to tag. . ? Eh, I'll just do three.
Raegan @ Raegan's Full Mind
Laurel @ Laurel Jean
Callie @ An Unfinished Story
And it's not limited to those three. Anyone can take a stab at it if they want!
Note: This post was scheduled, because I am currently at a camp, so that's why I won't be responding to anything for several more days. 😉
With God's help,
Daniel Amador